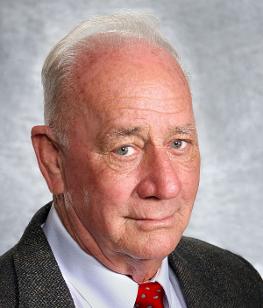 JOSEPH BARBEE, BROKER/OWNER
1936 Grace Ave.
Fort Myers , FL 33901
Barbee & Son has helped people make "All the Right Moves Since 1950".
Barbee & Son Realtors, Inc.

has done business and grown in Fort Myers ever since 1950.

The business was started by Joe's father E. D. Barbee.

Joe joined his father in the construction and realty business after completing his military service.

Joe has lived and worked in Fort Myers for more than sixty years and is very conversant with the local real estate market. He has serve on numerous committees including, the Fort Myers Historical Preservation Commission, the Fort Myers Board of Adjustment and Appeals, and various other committees.

He has help develop standards and building codes for Lee County and fought to preserve historical buildings in Fort Myers and Lee County.

He is a life member of the Fort Myers Lions club, a Thirty-second Degree Scottish Rite Mason, and a member of the Fort Myers Araba Shrine Temple.

He is a supporter of Hope Hospice and Habitat for Humanity and believes in giving back to his community.

He is well known in the local business and governmental community, and he is a valuable asset to the agents and our clients.


Phone:
(239) 936-3478
Cellular: (239) 936-3478
Fax:
(239) 939-7713